This Victorian marketplace or leadenhall market  (from the 14th century) in London, England is covered with an elaborately decorated painted roof and has coarsely cobbled floors. What makes this market a striking feature is a fact that it was the film location for The Diagon Alley and The Leaky Cauldron in the first Harry Potter movie (2001)! 
It is a phenomenal place for shopping and it marks the momentous center of London's financial market. It goes back to the 14th century, thus being one of the oldest markets in London. It is said to derive its name from Leather-hall though that is debatable. 
On weekdays it is open from 10 am until 6 pm, predominately selling fresh meat, cheese, and fish. Initially, what was only meat, game, and poultry market is now home to a treasure of boutiques, restaurants, wine bars, and cafes. Some of the remarkable shops nowadays are Kandies (cigars and pipes), Barbour (limited edition jackets), Amathus (wines, spirits, and beers), Tortillas (Mexican beer and food) and it also pays homage to some award-winning traditional pubs.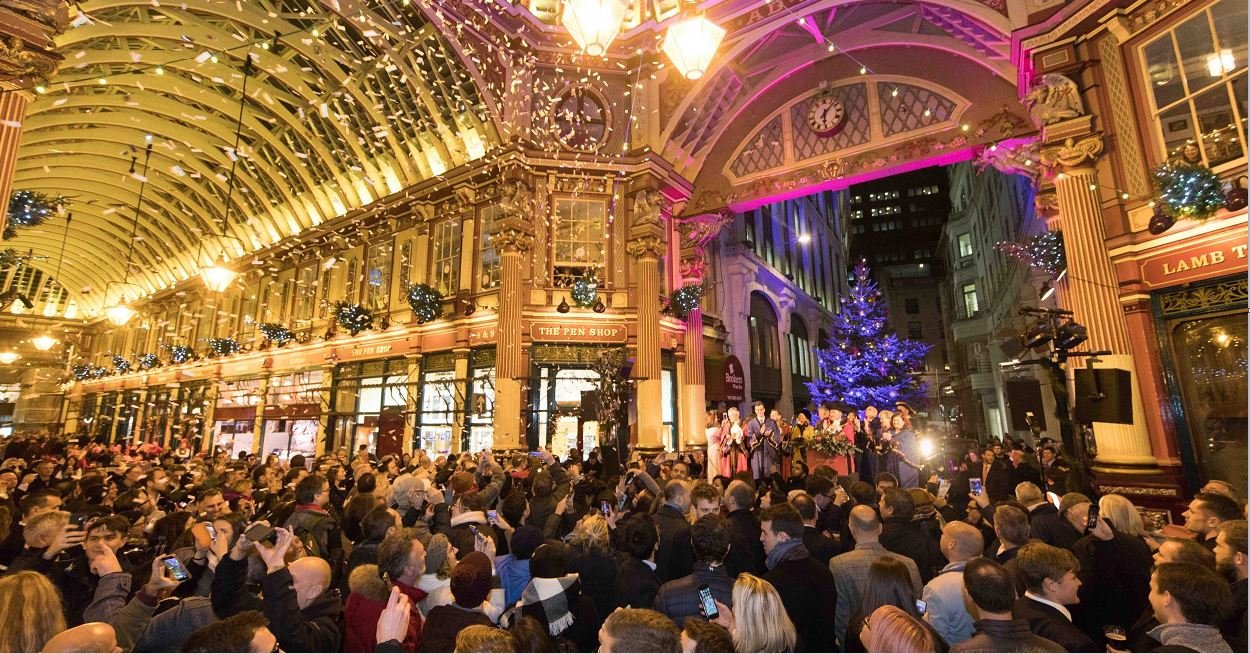 Address
LONDON
EC3A 2DX
United Kingdom