This pizza is also known as the Naples-style pizza. The proper origin of Neapolitan pizza is the state of Campania in Italy. Italy is known for the origination of Pizzas which are now one of the very popular food all over the world.
The pizza consists of a particular variety of mozzarella cheese from cow or buffalo milk and the tomatoes which grow in the volcanic plains.

This pizza is said to have originated first in the 20th century.

The wheat flour used has a higher protein content and other ingredients are yeast, basil, extra-virgin olive oil, garlic and oregano.
This pizza has influenced the New York-style pizza. It is a traditional speciality guaranteed in Europe. All these specifications, make the pizza widely popular among all.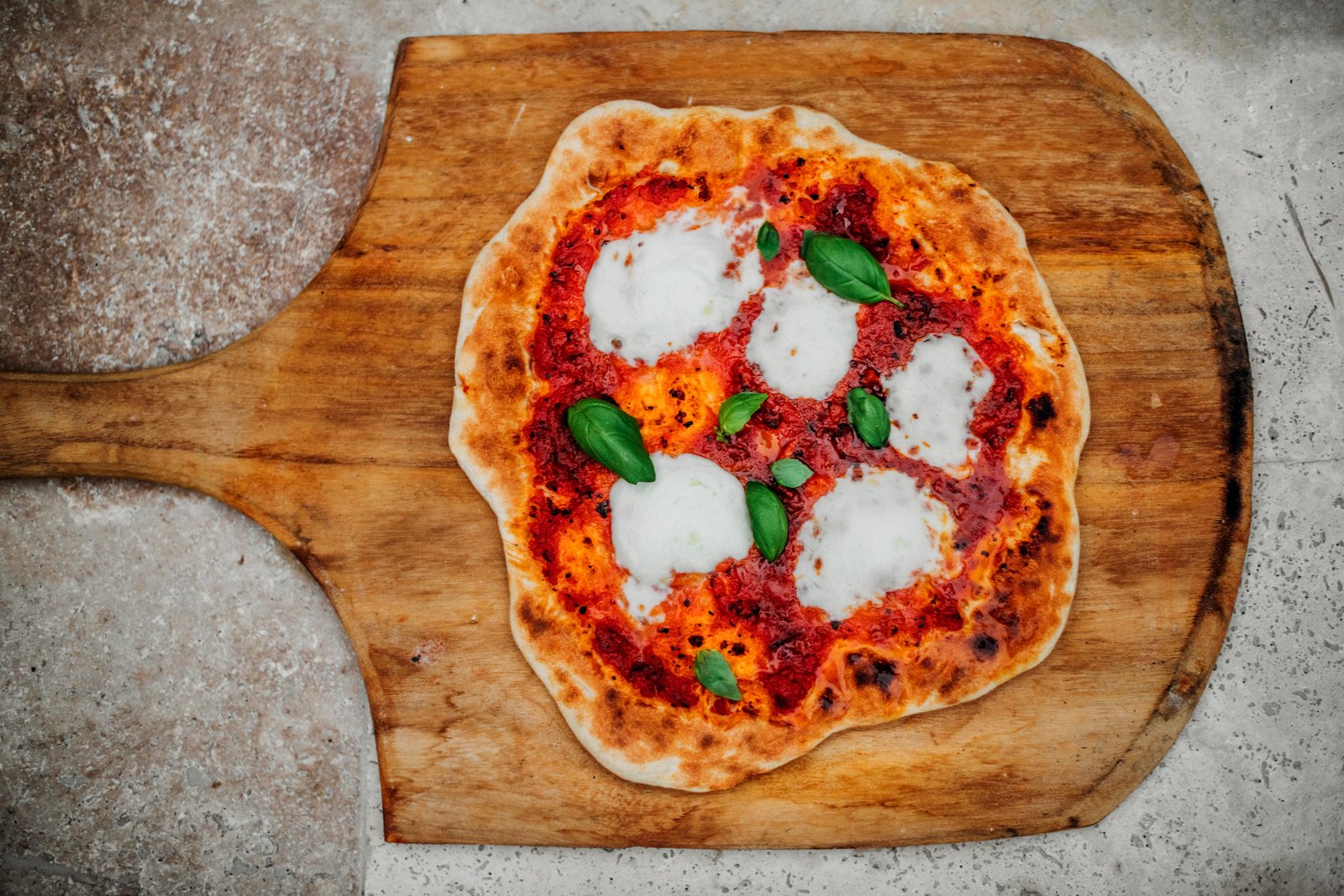 Why it is Famous ?

Main ingredients    Pizza dough (type 0 or 00 tender wheat flour, Natural yeast, sour dough or brewer's yeast, sea salt, water), tomatoes (San Marzano or Pomodorino del Piennolo del Vesuvio), mozzarella (bufala Campana or fior di latte di agerola)
 
Recipes
According to the rules proposed by the Associazione Verace Pizza Napoletana, the genuine Neapolitan pizza dough consists of wheat flour (type 0 or 00, or a mixture of both), natural Neapolitan yeast or brewer's yeast, salt and water. For proper results, strong flour with high protein content (as used for bread-making rather than cakes) must be used. The dough must be kneaded by hand or with a low-speed mixer. After the rising process, the dough must be formed by hand without the help of a rolling pin or other machine, and may be no more than 3 millimeters (0.12 in) thick. The pizza must be baked for 60–90 seconds in a 485 °C (905 °F) wood-fired oven.[5] When cooked, it should be soft, elastic, tender and fragrant.