Massaman curry of Thailand
Massaman curry originates from Thailand. Originally, the dish was first found in the 17th century in central Thailand. This dish generally consists of meat, mostly chicken. The name 'massaman' derives from historical words referring to the muslims. It is also said that this southern Thai dish is influenced by Malay and Indian cuisine.
The dish consists of all the major Indian spices like cardamom, cinnamon, star anise, cumin, cloves and bay leaves fried well to flavour up the chicken with shrimp paste, coconut milk, nuts and peppers. Tamarind paste, potatoes and fish sauce make it more tastier.
This food is famous because of the variation it has - Indian, malay and thai mix of flavours. This dish, thus, is popular all over the world.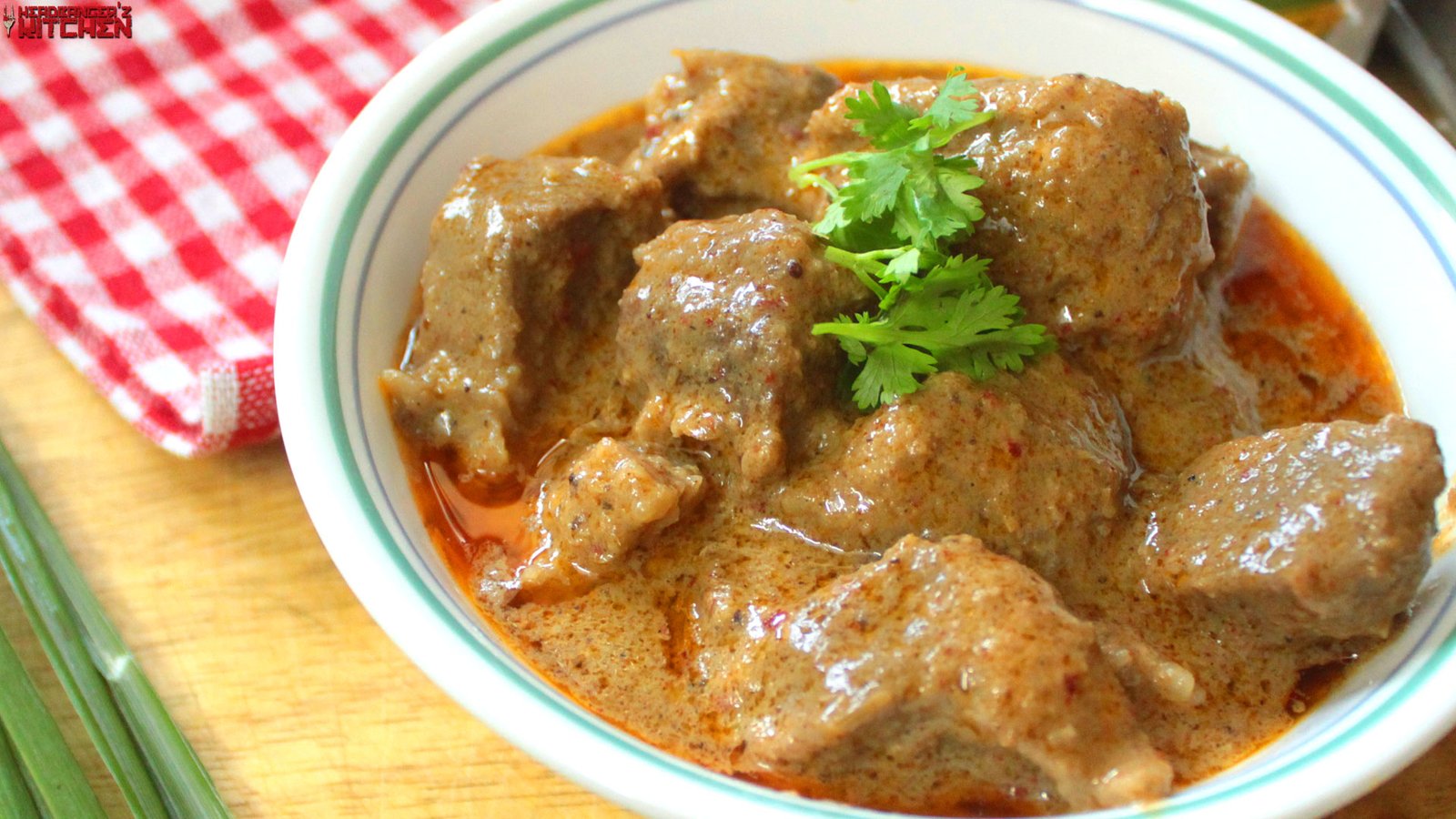 Why it is Famous ?
Massaman combines spices and aromatics which are unusual to the Thai curry cooking process and has a different flavour palate which would support the idea that this dish was brought into Thailand rather than created there. 
Recipes
Main ingredients    Meat (beef, duck, or chicken) or tofu, coconut milk, onion, peanuts or cashews, potatoes, bay leaves, cardamom pods, cinnamon, star anise, palm sugar, fish sauce, chili and tamarind sauce